So easy to use.....delicious recipes to create....aromatic spices and seasonings to season and sprinkle....
Here are some of our favourite recipes for you to try. Recipes are to serve 4.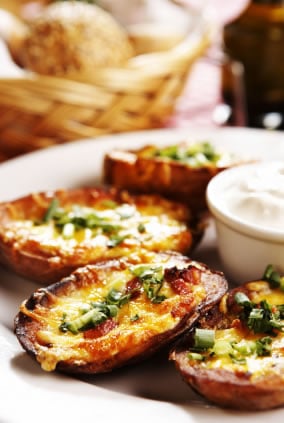 Baked Ranch potatoes stuffed with bacon and cheese
Ingredients
4 large potatoes
1 tbsp Ranch Dip mix

50ml milk

100g sour cream/crème fraiche

4 strips streaky bacon

100g grated cheddar cheese

Salt and pepper to taste
Preheat the oven to 450f (225c). Scrub and dry potatoes. Wrap in foil and bake for approx 50-60 minutes, or until tender.Dice bacon and fry until crispy. Combine cream, milk and Ranch dip. Scoop out potato pulp and combine. Add bacon and grated cheese. Mix well and reload potato skins. Season and return to oven for ten to fifteen minutes to melt and brown.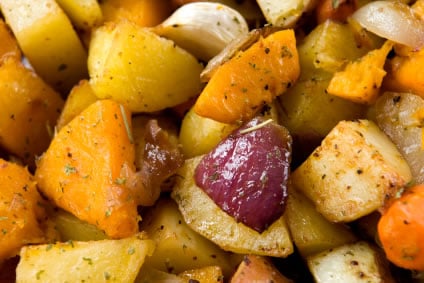 Baked vegetables with Garlic & Herb
Ingredients

2 large potatoes scrubbed
4 carrots scrubbed
2 medium parsnips scrubbed
2 medium leeks washed
1 large onion peeled
2 cloves garlic peeled
4 sticks celery washed
100ml olive oil
2 tbsp Garlic & Herb Dip Mix
1 tbsp parmesan cheese (optional)
Roughly chop all vegetables... peel if you like.. but not really necessary. Arrange in a roasting tin and pour over the olive oil mixed with the Garlic & Herb dip mix. Cover loosely with tin foil and bake in a moderate oven for 45 minutes. Remove foil and sprinkle over parmesan and bake for a further 15 minutes . Serve with roast meat.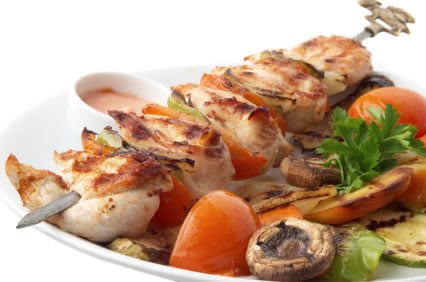 Chicken kebabs with Sun-dried Tomato & Basil
Ingredients

4 chicken breasts skinned and diced
1 sweet red pepper cubed
1 green or yellow pepper cubed
6 firm mushrooms
1 large onion cut into chunks
1 tbsp Sun-dried Tomato & basil Dip Mix
150ml greek yoghurt
1Tbsp Olive oil to baste

Prepare chicken and vegetables. Mix half the Sun-dried Tomato & Basil Dip mix with the olive oil. Prepare the chicken and vegetables onto skewers and then coat and rub in the olive oil mix. Leave to stand for half an hour. Barbecue until cooked . Mix together the greek yoghurt and remaining dip mix to serve with fresh salad. This dish works just as well cooked in a hot oven for 35 minutes if you prefer not to barbecue. Simply place kebabs in a roasting tray to cook.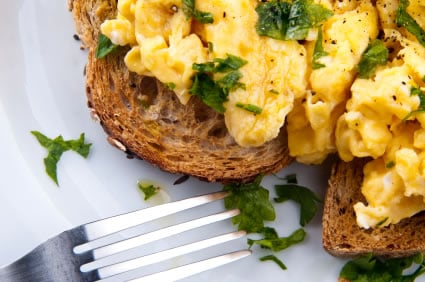 Ingredients

4 large eggs
Cafe de Paris Dip Mix
Knob of butter
1 tbsp milk
1 tbsp sour cream
Fresh wholemeal bread

Whisk together eggs, Cafe de Paris Dip mix, cream and milk. Cook gently in a non stick pan with the butter until just firm. Load onto fresh bread..or you could use toasted Panini bread, and dust with more dip mix to lightly season. This quick supper works well with all of the dip mixes. Eggs are a brilliant at taking any flavour to taste!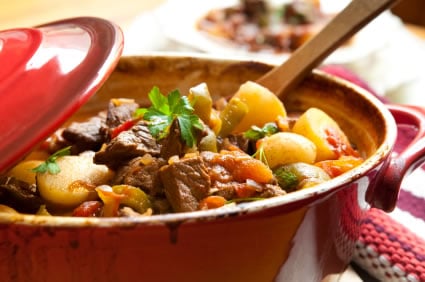 Ingredients

1kg chuck steak cubed/ or lean beef mince
165g tinned red kidney beans
600g chopped tinned tomatoes
2 tbsp tomato puree
1 tbsp Hot Jalapeno Dip Mix
2 garlic cloves crushed
2 red onions sliced
100g plain flour
3 tbsp olive oil
350ml beef stock (stock cube is fine)
2 red peppers sliced
Flat parsley to garnish
Sour cream to serve
Heat half the olive oil in casserole dish and gently fry the onion, garlic and peppers until softened. Put to one side . Mix Hot Jalapeno dip mix with flour and toss meat to coat. Heat remaining oil and fry off meat until browned. Fry in batches to keep meat crisp. Return onions and rest of ingredients to casserole dish. Stir well and bring to the boil. Turn down heat and simmer with a lid on for an hour and a half. Can also be cooked in oven on a moderate heat for same time. Garnish and serve with sour cream.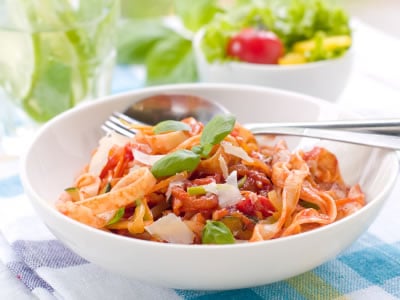 Pasta with Tomatoes Olives & Asparagus
Ingredients
500g Penne pasta
4 small tomatoes halved
100g black stoned olives roughly chopped
2 tsp Italian Dip Mix
150ml single cream
50g parmesan cheese
Small bunch of fresh asparagus
400g tin chopped tomatoes
Fresh basil to garnish

Cook penne according to packet instructions. Steam washed asparagus until just tender. Combine cream, chopped tomatoes, olives and Italian dip mix and heat until just coming to boil. Remove from heat. Add to cooked penne. Arrange fresh tomatoes, asparagus and basil and sprinkle over parmesan cheese.